Black Kite Risk Summits
Building an Enterprise Third-Party Risk Management Program
Co-sponsored by LogicGate
Register
Join Bob Maley & Jeffrey Wheatman for an exclusive and knowledge-packed event as we bring together experts, industry leaders, and professionals like you to dive deep into the world of cyber risk intelligence. We are teaming up and hitting three cities with our integration partner, LogicGate, and you're invited to be part of this opportunity to strategize an enterprise risk program for your organization against ever-evolving cyber threats.
Our first series is dedicated to our first e-book release, The Ultimate Guide to Building a Third-Party Risk Program. Get an in-person step by step walkthrough on best practices towards creating your TPRM program with exclusive presentations from our executive team.
Each attendee will receive 25 continuous monitoring licenses to test drive the platform – That's 25 vendors, partners or suppliers, monitored for a full 30 days.
Additionally, with a purchase of at least 25 continuous monitoring licenses, attendees will receive 10 additional complimentary licenses.
San Diego, CA
Skybox at Diamond View Tower
October 5th, 2023
1:30PM – 5:00PM
Boston, MA
View Boston in Prudential Center
October 10th, 2023
1:30PM – 5:00PM
Chicago, IL
The Metropolitan Club at Willis Tower
October 12th, 2023
1:30PM – 5:00PM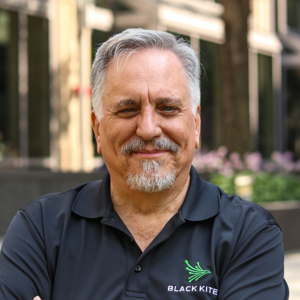 Bob Maley
Chief Security Officer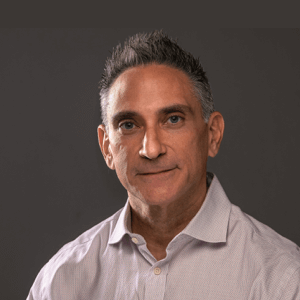 Jeffrey Wheatman
Cyber Risk Evangelist
Limited seats are available, so secure your spot now by registering.
Don't miss out on this incredible chance to fortify your third-party risk management program. Join us at the Black Kite Risk Summit and empower yourself with the knowledge and skills you need to thrive in the ever-changing cyber ecosystem.
What to Expect
Actionable Insights
Gain invaluable insights from top cybersecurity professionals and thought leaders, equipping you with the knowledge to stay one step ahead of cyber threats.
Interactive Sessions
Participate in hands-on sessions where you'll enhance your third-party risk management skills and learn practical strategies to mitigate potential vulnerabilities.
Networking Opportunities
Connect and engage with fellow attendees, share experiences, and build valuable connections with like-minded individuals and industry experts.
Who Should Attend
This event is tailored for professionals and decision-makers in IT security, risk management, data protection, and anyone with a vested interest in safeguarding their organization's assets from cyber threats.
Why Attend
Stay Informed
Be at the forefront of the latest trends and developments in cyber risk intelligence to bolster your defense strategies.
Gain a Competitive Edge
Arm yourself with the tools and techniques to ensure your organization's resilience and protect your competitive advantage.
Collaborate and Learn
Engage with peers, industry leaders, and experts, and take advantage of a supportive community to address your specific challenges.