Our deep insights help you ease the stress of cyber ecosystem risk management. We do this by giving you more than a risk score. Our automated system provides real-time and accurate risk intelligence. Our data is accurate, reliable and detailed so you can improve business resilience by making informed risk decisions across your entire ever-changing cyber ecosystem.
With Black Kite you get More than a Score™.
Our Mission
Provide business and security professionals with a complete and true understanding of their cyber ecosystem risk.
Our Vision
We envision a world where companies are able to make more informed decisions about their cyber risk.
Our Values
People First
Embody empathy and respect; create an environment that facilitates a healthy mind and body.
Act with Integrity
Effective teamwork requires a proactive growth mindset, grounded in honesty, accountability, and a commitment to both our company and our community.
Innovate with Purpose
Bring value to the community through innovation to empower others to make better business decisions.
Foster Inclusivity
Take action to embrace acceptance, encourage curiosity and guarantee everyone's voice is heard as we build a community together.
We strive for Excellence, not Perfection.
Our Commitment to Diversity and Equality
At Black Kite, we will always keep innovating, and that means welcoming talented people from as many backgrounds as possible. To make that happen, we are actively recruiting individuals from historically underrepresented groups and fostering a more inclusive community. We believe that the best companies celebrate the unique qualities and ideas of every person, and team members should feel comfortable sharing both. That's why we formed the Black Kite culture committee, an employee-led group that communicates the voices and ideas of Black Kite, from seasoned employees to day-one hires.
0
customer growth worldwide in three years
0
years average cybersecurity experience of team members
0
billion lines of global cyber data
Our story began with our co-founder, Candan Bolukbas, trailblazing cybersecurity avenues as a certified ethical hacker (CEH) for NATO. Thanks to Candan's expertise, NATO was able to uncover existing cybercriminal loopholes exposing member countries.
Candan's work led him to an epiphany: vulnerable third party contractors were stepping stones to the primary target. In 2016, realizing his insight had commercial implications, Candan and his team built a cyber risk rating platform that could identify, continuously monitor, and scale, sparking a revolution for what third-party cyber risk intelligence means to businesses today—and in the future.
Our History
Founded (Formerly NormShield)

Winner of Cyber Security Shark Tank TV

First SRS Tool to Quantify Risk with "Open FAIR"

Globally Scalable Continuous Monitoring

First SRS Ransomware Tool

Winner of Dual Risk Management Innovation Awards

Gartner Peer Insights "Customer Choice" 100% recommended

Gartner® Peer Insights™ Black Kite named 'Strong Performer'

First ever automated CRQ capabilities for Ransomware and Business Interruption

Industry's First Cyber-Aware AI Engine
Meet the Team
Paul is a twenty-year veteran of the cybersecurity market. Paul joined Black Kite in early 2019 and was named CEO shortly thereafter.
Prior to Black Kite, Paul was CEO of Pwnie Express, where he transformed the company into the world's first SaaS IoT threat detection player. Other past positions include CEO of Savant Protection (now part of Digital Guardian) and CEO of Core Security Technologies.
Paul has also served in executive leadership roles with Baltimore Technologies and GTE (now Verizon) CyberTrust, and was an independent board director for Nitro (acquired by Intel/McAfee in 2011).
Candan Bolukbas
CTO & Co-Founder
Black Kite
Co-founder and Chief Technology Officer at Black Kite, Candan Bolukbas is responsible for the technical direction and innovation of Black Kite products. Candan is a digital polymath and certified ethical hacker who fully appreciates the growing threat to digital communications and data accumulation that affect us all. Besides being a certified ethical hacker, he is a certified secure programmer, certified incident handler, and a certified computer hacking forensic investigator.
Candan has a BS degree in Computer Engineering and has vast experience developing security products, performing penetration testing and forensic analysis, and providing cybersecurity training. His certifications include CCNA, CCNP, CHFI, ECSP, MCSA, ECIH, CEH, and LPT. Candan has worked in both the public and private sectors for many years and is a strong supporter of human rights, freedom, and privacy.
James McIntyre
Senior Managing Director
Moore Capital Management
Mohamoud Jibrell
Co-Founder/Advisor
Mohamoud Jibrell is the co-founder of Black Kite. For more than 25 years, Mohamoud is a transformative, strategic business and technology leader with first-hand knowledge of the challenges of cybersecurity and third-party security risk.
Mohamoud has spent his entire career finding unorthodox but highly effective solutions to business problems. Prior to founding Black Kite, Mohamoud was vice president and chief information officer at the Howard Hughes Medical Institute, one of the largest private medical research organizations in the U.S. There, he streamlined and optimized a global IT organization that supported groundbreaking biomedical research including research labs in major 79 universities, implemented innovative technologies like cloud-based business applications, virtualized data center infrastructure and high performance computing clusters while reducing overall IT cost by 25%. Prior, he was the chief technology officer for the Ford Foundation, where he transformed IT operations across 13 countries by consolidating global infrastructure and transitioning critical business applications to cloud/hosted model. He also held IT and business leadership roles at Thermo King Corporation, an Ingersoll-Rand subsidiary, including leading a product group that increased global sales from $3 million to $28 million in three years, while reducing product cost by 32%.
In all of these roles, Mohamoud witnessed the myriad security challenges faced by multinational organizations that work with hundreds, even thousands, of third-party partners that can potentially compromise a company's cybersecurity posture. This served as his inspiration his journey to entrepreneurship and co-founding Black Kite in 2016. Mohamoud is passionate about mentoring and cultivating emerging leaders. He believes the key to any business's success is building high-performing teams and developing new leaders. He holds a BS in mechanical engineering from Trinity College in Hartford, CT.
An accomplished business executive with a proven track record leading software, hardware, SAAS, and consulting/professional service organizations, Dan has built highly productive management teams, engineered dynamic global alliance and partner programs, launched new RTM channel programs, and overseen successful business transformations, from start-ups to global enterprises.
Rick Gordon is an expert on technology investing, business strategy, and early-stage venture development. He is a proven leader with more than 25 years' experience providing organizations with strategic growth.
Rick serves as a Director at Inova Health System's Personalized Health Accelerator, the health system's seed investment organization.
Rick formerly served as founding Managing Partner of MACH37, a cybersecurity market-centric accelerator supported by a community of hundreds of industry leaders who contribute to company development. MACH37 invests in entrepreneurs and helps them develop into thriving cybersecurity companies.
Prior to this role, Rick served as vice president of product management at KEYW Corporation, where he assisted the company in launching a commercially focused cybersecurity product line. Rick was also COO of Lookingglass Cyber Solutions, Inc., where he ran strategic planning and day-to-day operations for this early-stage cyber situational awareness software company. Previously, Rick served as managing director at The Civitas Group, where he was responsible for the commercial strategy business line. Rick was also a founding board member of Invincea (acquired by Sophos in 2017). In these roles, Rick worked with senior private sector and government officials to solve key security challenges, evaluated emerging growth security companies for investment, and was a frequent contributor and speaker on issues such as cloud security, cyber intelligence and security innovation.
Rick was previously CEO of Tovaris, a specialized encryption software development company, and was also a technology investment banker at Bear, Stearns & Co., serving many emerging technology companies and participating in several technology initial public offerings.
Rick served as a submarine officer in the U.S. Navy. He received his MBA from The Darden School at the University of Virginia and his BS in Engineering with Merit from the U.S. Naval Academy.
Global leader with a strong track record of driving impressive financial results as a senior executive, Board member, or consultant in multiple industries. Served as COO, CTO, CIO, and CFO for global technology companies. Highly experienced at defining digital strategies to drive new business models, grow revenue, improve margins, and reduce cost. Expert team builder and leader of multi-national and multi-cultural teams that perform. Experience in technology (services, software, and cybersecurity), manufacturing, aerospace/defense, financial services, healthcare, retail, and transportation industries. Hold MS (Software Development and Management), MBA, and BSEE degrees from top universities.
Alpa Inamdar has more than 20 years of experience in leading global financial, insurance, and other large industry teams to develop new revenue streams amid transformations while ensuring governance, continuity, and growth. Combined with her existing partnerships with C-suites, she brings valuable perspectives and connections to the Black Kite team.
"When it comes to third-party cyber risk intelligence, Black Kite is a true trailblazer that's changing how security is discussed and managed," said Inamdar. "Through its ability to quantify risk with The FAIR model and present a 360-degree view into an organization's entire digital ecosystem, Black Kite stands apart from competitors and helps businesses in the industries I've worked in make better, smarter decisions. With Black Kite, cybersecurity is no longer just a buzzword – it's a competitive advantage. I am thrilled to join the Advisory Board and help the team meet record demand in building safer, more resilient digital supply chains."
J.C. Dodson has 40 years of government and industry experience in advanced technology development and enterprise-wide security risk management. For two decades, he was an executive with BAE Systems focused on business development, strategy, program management, and security – and most recently, spent ten years as their Global Chief Information Security Officer (CISO).
"The ability to maintain an effective network operational assurance and surveillance program is essential to understanding vendor risk – but many businesses don't know where to start with technology," said Dodson. "Black Kite sets a new standard in leveraging tech to easily operationalize supply chain risk decisions. Its innovative capabilities provide unique, real-time insights into the network's external attack surface risk and identify critical responses to mitigate those risks. I am proud to join the team as we work to bring this innovation to the many enterprises that need it for faster, smarter decision-making."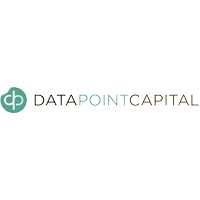 Read Our Recent Blog Posts